Staff Development
Professional Excellence: Engaged. Empowered. Motivated.
Strengthening staff in collaborative and innovative leadership

For more details and resources, visit our microsite: https://go.gov.sg/rosyth-staff-development . Access is available only for MOE staff via iCON email login.
Rosyth Staff Framework
Our Value Proposition
Empower staff to make decisions, solve problems & have space to learn and grow
Engage staff to feel passionate and committed to making positive contributions to school improvement
Motivate staff by promoting a caring and conducive work climate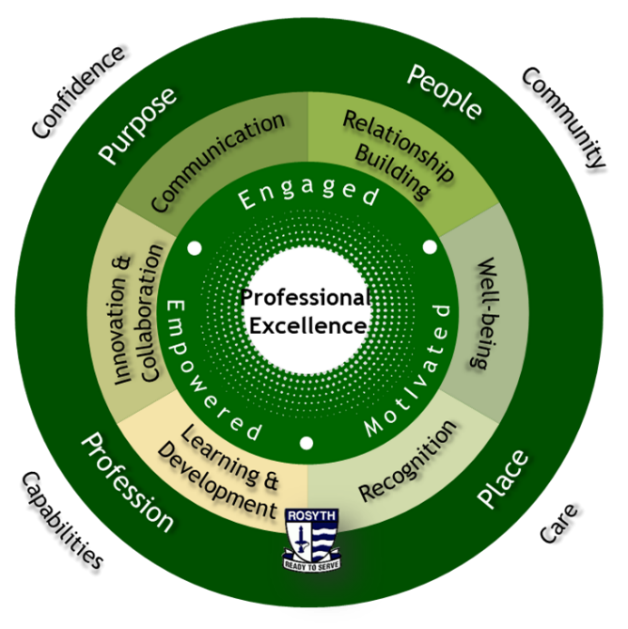 The focus on professional excellence builds a community where we show care for our teachers and strengthen our capabilities to stay ahead of the demands of the changing world, thus uplifting our confidence.
School Key Learning Direction 2021-2024
Critical Inquiry Methods & STP Knowledge Bases
FA5 (SRL) & ePedagogy (Active Learning Processes + Learning Interactions)
Differentiated Instruction for CES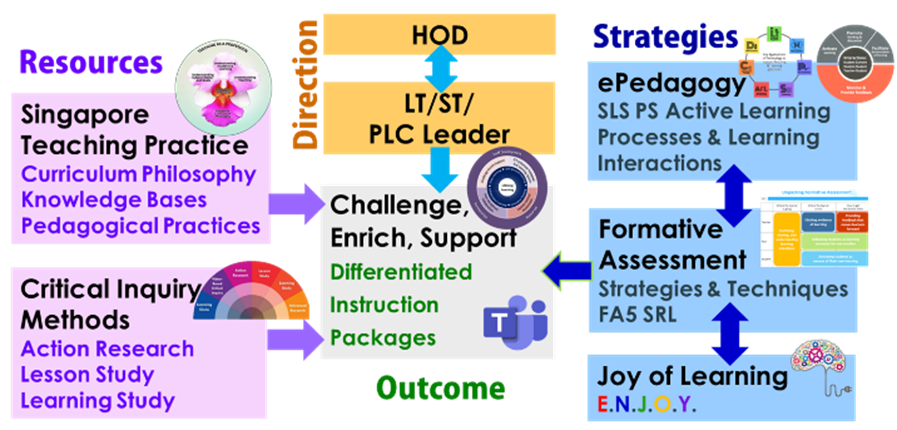 School Vision
I-CARE about Learning with Passion (2017-2018)
I-CARE about Serving with Compassion (2019-2020)
I-CARE about Leading with Vision (2021-2022)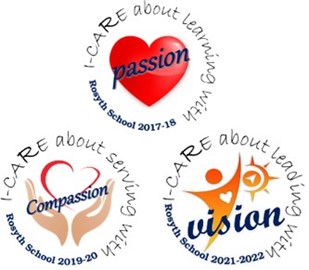 Our People Are Our Greatest Asset:
At Rosyth, we respect and value all our people
Mutual trust and confidence are the ingredients for our cornerstone of our relationships within the school
We encourage the thirst to learn
Our people are energised and motivated to excel
The Singapore Teachers Vision
Written by teachers, for teachers through an envisioning exercise in which schools island-wide participated in through Teachers Conversations at zone and school level.
Singapore Teachers: Lead. Care. Inspire By word and deed, through the care we give, we touch the lives of our students. We make a difference - leading and inspiring our students to believe in themselves and to be the best they can be.
As individuals and as a community of professionals, we seek continually to deepen our expertise. Respectful of fellow educators, we collaborate to build a strong fraternity, taking pride in our work and profession.
We forge trusting partnerships with families and the community for the growth and well-being of each student. We Lead, Care, Inspire, For the Future of the Nation Passes through Our Hands.
Key Professional Development Links